Bidets and Other High Tech Home Decor Ideas
It seems like new high tech designs for the home pop up daily. Everything from smart devices to contemporary furnishings are available to outfit your home. It is up to you on how best to implement these designs into your home when considering remodeling, or simply adding touch of high tech.
Since minimalism is characteristic of an elegant hi-tech interior, the decoration of the room should be simple. To diversify the design a bit, you can decorate the room with a kind of reproduction of a modern artist in the style of abstract art. No image of flora and fauna, only clear lines and correct geometry. This minimalist approach also applies to things found in every home, such as a TV.
Your TV is probably one of the most valuable possessions in your home and a focal point you cherish quite dearly. It's the heart and soul of your living room and is involved in everything you do – from hanging out with your friends and spending quality time with your family to relaxing after a long day at the office. But, what if your TV is so high-tech that it instantly makes your home more futuristic than you could've imagined? Well, if you purchase one of those transparent TVs, that's exactly what you're going to get. These models are already everywhere around you, and you can purchase one for your home straight away. It's going to introduce a ton of innovation into your living space and make all your guests wish they had one of these themselves. What's even better is that these TVs are better than your regular models, so it's definitely a win-win situation for you and your home.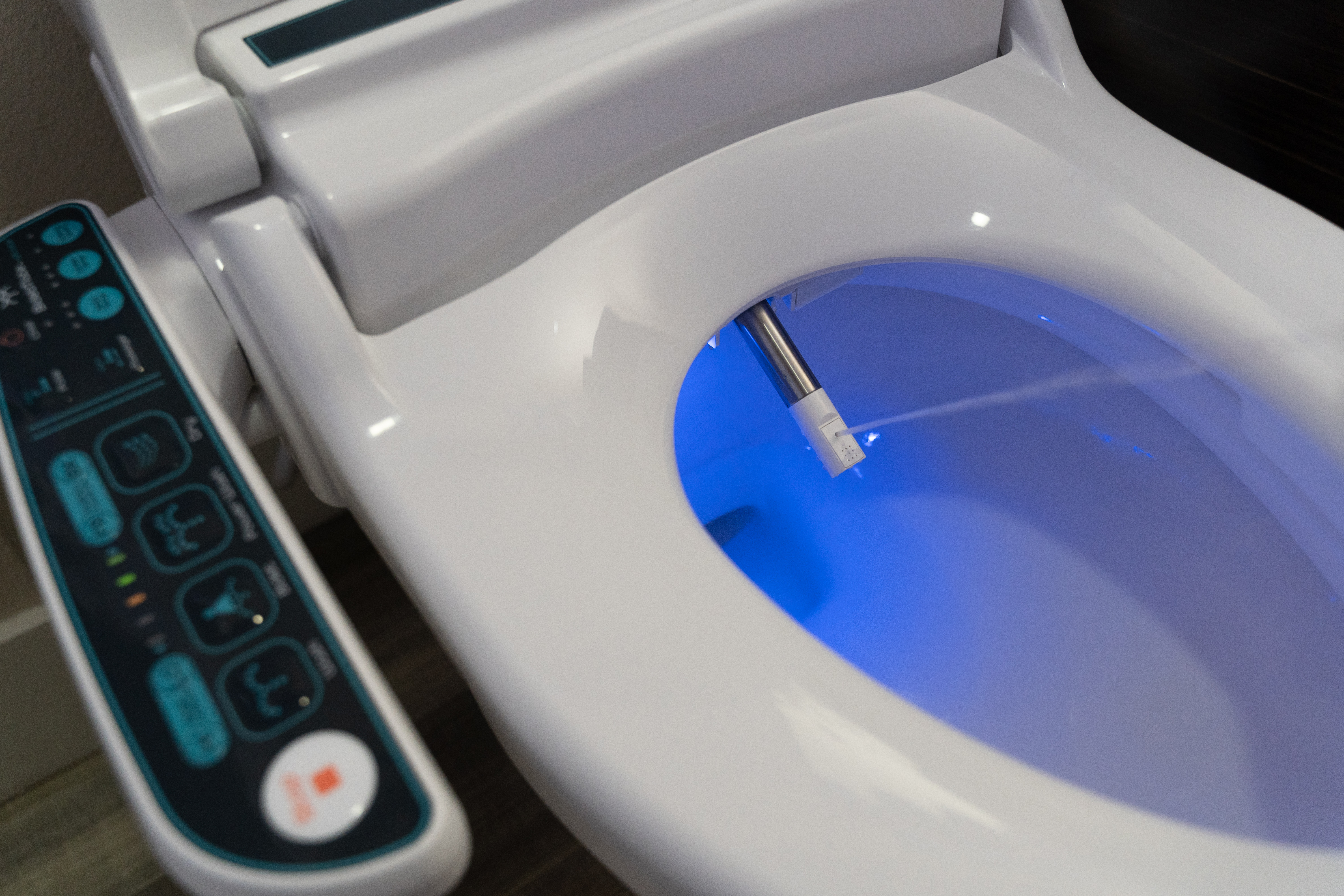 A room that is often overlooked for upgrades is the bathroom. This room is often revamped last as it is not used in a group setting for gathering.
Bathrooms tend to have little access to natural light, hence the need for excellent lighting. As you plan your bathroom upgrade, consider changing or adding to your current lighting to LED to improve the functionality and mood of the space. The first important lighting change should be a dimmer for the main lights. If you like to take baths, you know that a leisurely bath in full artificial light isn't much fun. A dimmer will let you set just the right mood. Add recessed fixtures around the mirror to give you the best lighting possible when doing your hair, applying make-up, or, shaving—or any other task that requires lots of light. These fixtures can have a modern design, which will instantly take your bathroom from retro to contemporary. You should also consider adding lighting in the shower, rather than around it. Surprisingly, you'll find your showers more pleasant (and safer) when they're lighted properly.
Another way to add high tech elements to your bathroom is to install a smart bidet. You don't have to purchase an entire bidet unit. Today, the luxury that is associated with a smart bidet can be achieved with a smart toilet seat. These seats take the place of your current toilet's lid. It's a simple install and immediately brings your bathroom into 2021. You can choose from a handheld remote unit or side panel unit, each with multiple smart bidet functions.
Adding high tech elements to your home is simple when you know what to add. Each room can have upgrades added that will keep you feeling like you are living in the modern age.