Upgrading your bathroom with a premium bidet toilet seat can dramatically improve your go with increased comfort, functionality, and technology. Previously, stand-alone bidets required a plumber, adequate bathroom space, and a hefty price tag to experience these benefits. Luckily for you, every BidetMate seat has been designed to be simple and easy for anyone to install, no plumber necessary!
Overview:
There's two main steps to installing a BidetMate bidet seat: 1) attaching the seat to your existing toilet and 2) connecting your seat to the toilet's water supply and plugging in the electronics into a nearby outlet
1) Installing the Bidet Seat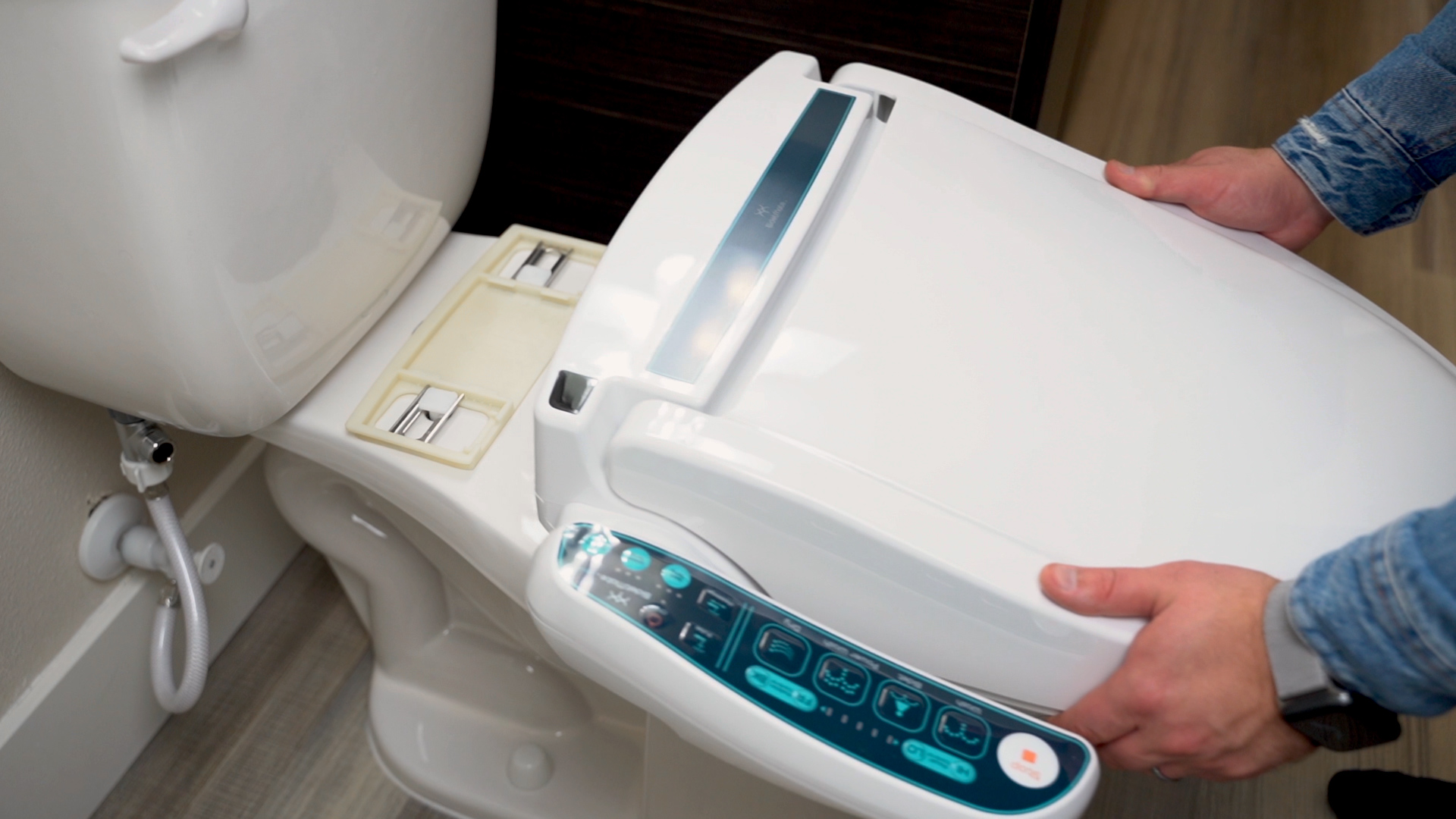 Attaching a BidetMate seat to your toilet is simple! All you have to do is remove your existing toilet seat, use the included installation guide to center the mounting plate, and slide your BidetMate seat onto the catch plate with a satisfying "CLICK!"
2) Connecting the Bidet Seat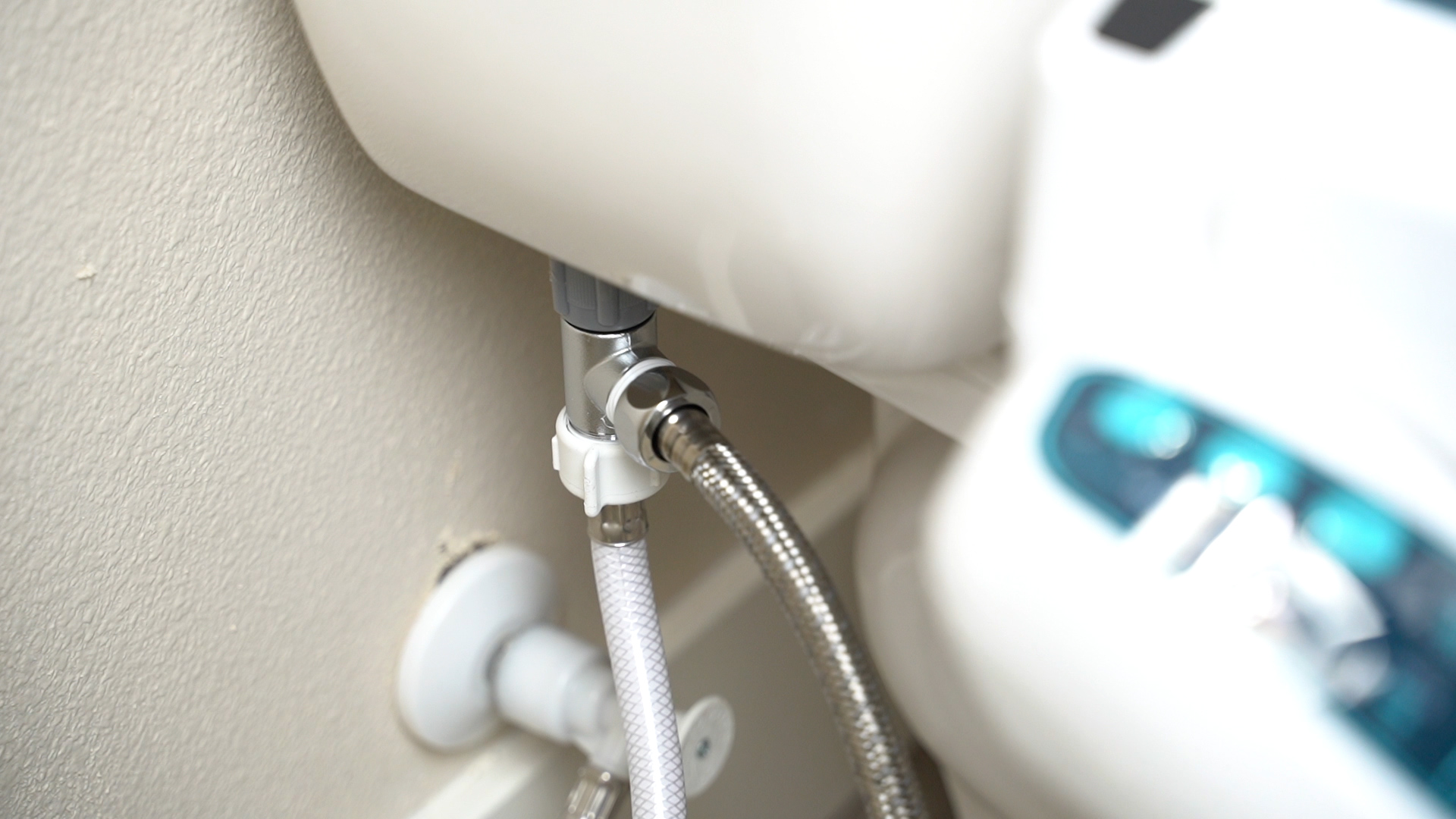 Once the seat itself has been installed, connecting the water and power is easy. Turn off the water running to the toilet, flush it to empty the tank and any water in the hose, place a towel under the connection, and unscrew the hose from the toilet. From there you can screw on all the plumbing hardware included with your BidetMate seat and even use some plumbing tape if you have it for an extra secure seal (although you don't have to). Our seats have cords at least 47" long, but if that doesn't quite reach a nearby outlet you may need to consult an electrician and ask about the safety of an extension cord or have them install an outlet closer.
That's really all there is to it! If you know your cord will reach, you've got a screwdriver and pliers on standby, and you can read instructions then you'll make a life changing improvement to your bathroom in less than 30 minutes.