The common flush-toilet has remained relatively the same for nearly 100 years and it's time to change that. BidetMate's 6000 Series toilet combines technology, comfort, and function to create the pinnacle of bathroom equipment. From its easy control system and dozens of features, to its hyper-efficient Tornado Power Flush, the BidetMate 6000 Series Bidet should be your first consideration when upgrading your bathroom.
Easy Cleaning and Operation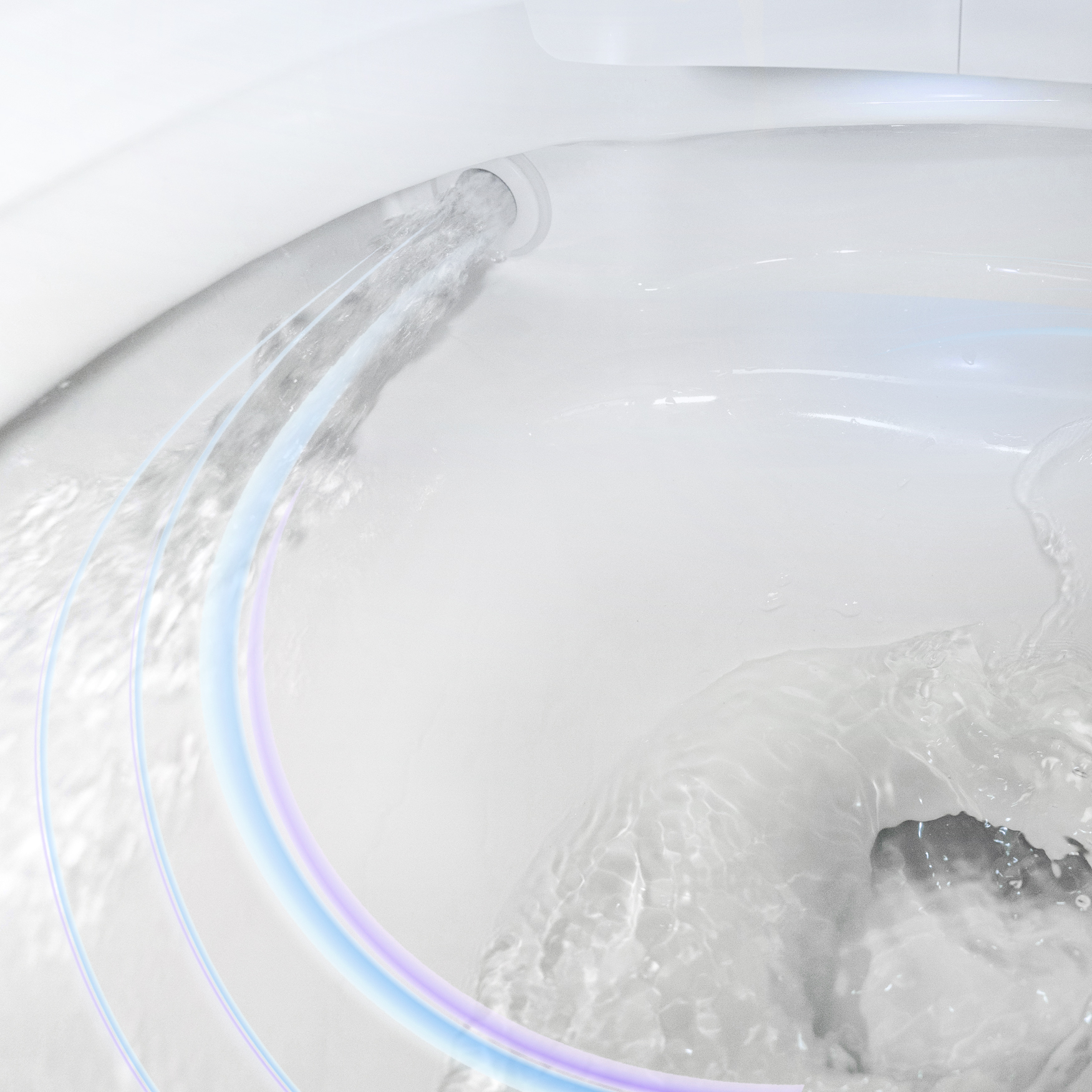 Operating the 6000 series is so easy a child could do it. In fact, the remote control features an easy-to-use "Child Settings" to make it simple for even your little ones to use. For you, there are multiple wash modes you can choose from to better suit your bathroom needs. For everyday use, the Rear-Wash gently soothes and cleans and when you need a little help doing your business, the Power Wash can get you started. Women will appreciate the Feminine Wash setting and the Hot/Cold Massage for a more personal cleanse when they need it. With the hyper-efficient Tornado Power Flush, 1 gallon of water is all it takes to take care of business, making the 6000 Series one of the most efficient toilets in the world!
A Comfortable Seat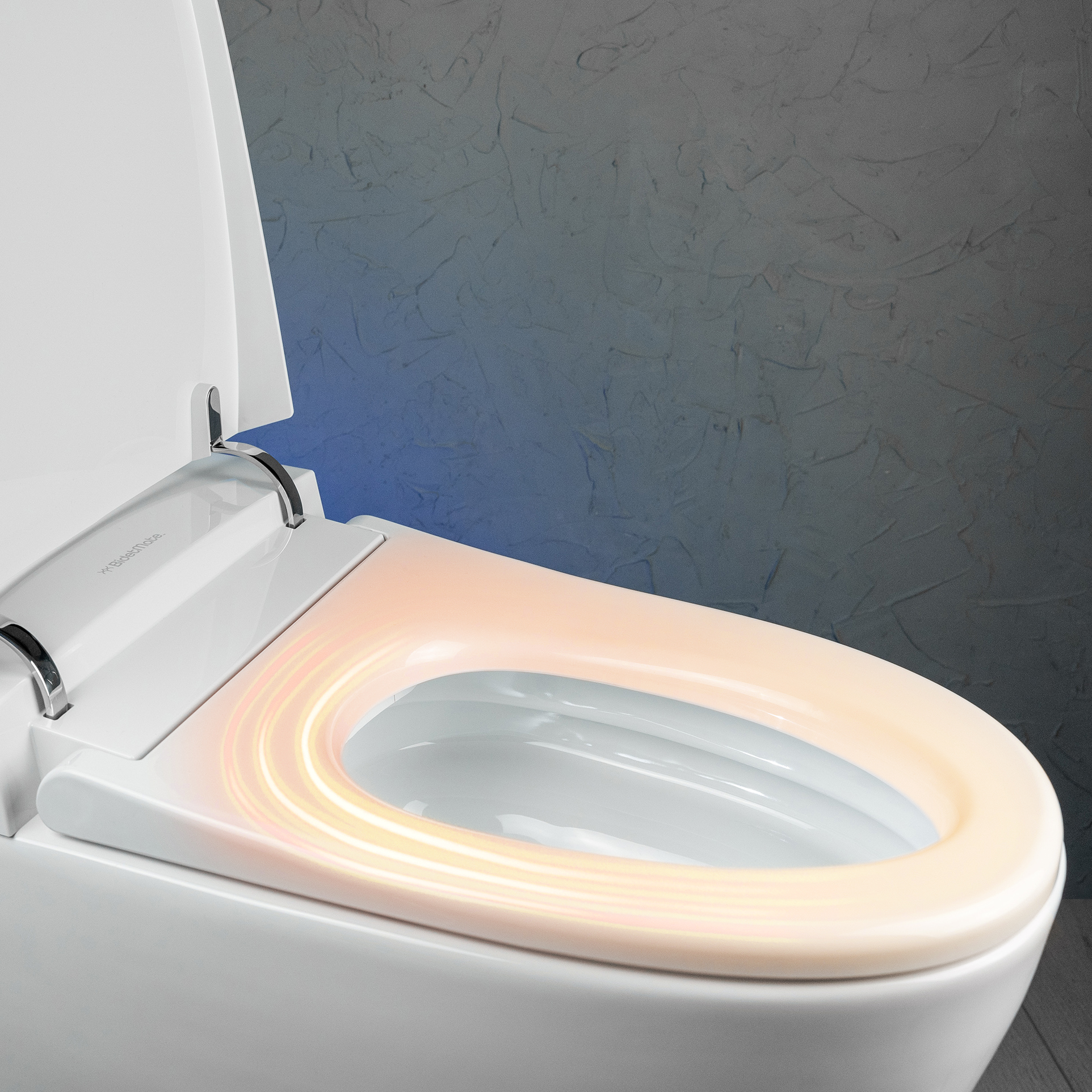 When the seasons are changing and it starts to get chilly, the feeling of a freezing porcelain throne is the last thing you want. Heated comfort is trivial with the 6000 Series; the integrated heated seat will keep you cozy and the instantly heated water supply is a considerate feature in the middle of winter. When you're finished up, there's even a heated, adjustable strength Cyclone-DRI dryer to dry off your bum and get you ready for the day.
Technology in Your Toilet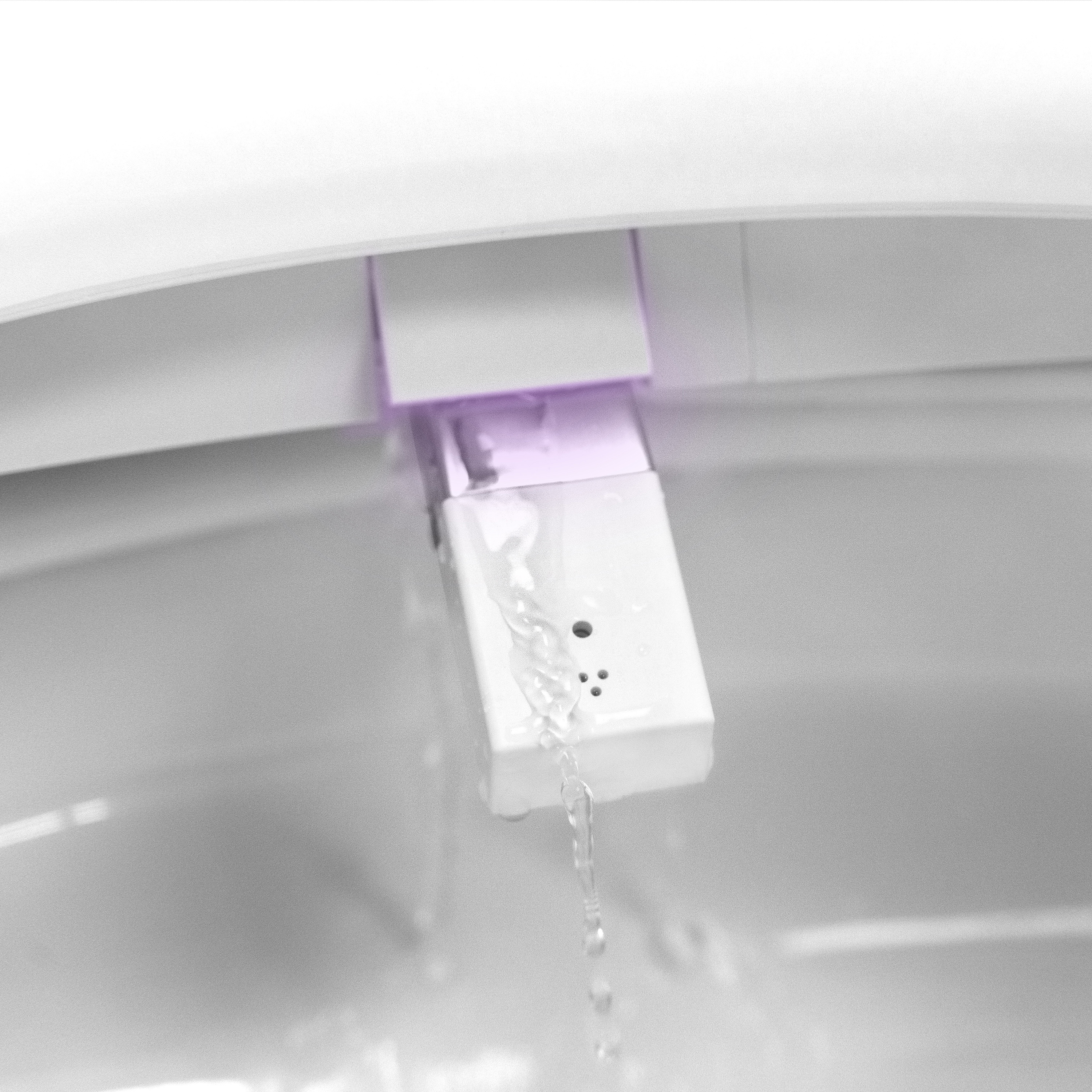 The specs of this bidet will keep you guessing how you ever lived before having one. An automatic UV sterilization light disinfects the stainless steel wand of the bidet after the bidet nozzle is automatically cleaned, rinsed, and stowed ensuring regular cleanliness for the bidet and the next user. The toilet lid automatically opens or closes thanks to its motion sensor or through manual activation with the remote or foot button. Even the flush is powered by technology and customization; you can use the remote, the foot button, or even have the bidet set to automatically flush for you! When not in use, the BidetMate 6000 Series will enter Energy Saving mode and await your return, day or night, and automatically engage the handy night light when needed.
The BidetMate 6000 Series will fit into any bathroom renovation project with its slim design and fantastic features. We believe in it so much we guarantee excellence with a 3-year warranty for registered customers and a US-based customer service team to support you. Truly, by joining the BidetMate family with the 6000 Series, you and your bathroom are in for a world of change.