When you are busy with a 9 to 5 job, there are times when you have to use the bathroom while at work.
We know that a trip to the bathroom is a regular occurrence for everybody, but sometimes you can be a bit too distracted at work that you tend to forget to either empty your bladder. Sometimes it seems like that someone occupies the bathroom whenever you need to use it.
Using the bathroom in your workplace can be dreadful. You don't want the people you work with to hear your activities in the bathroom, most specifically, pooping and peeing. Some people get embarrassment from this, which can stress them out while at work.
We will tackle how you can best use the bathroom while working in this article.
Quick and easy tips to remember:
Find a private stall and avoid public ones.
Leave everything on your desk and focus on your bathroom duties.
Always check to ensure the door is locked.
Don't drink too much coffee so you can avoid trips to the bathroom.
WAIT PATIENTLY WHEN THE STALL IS OCCUPIED
When you feel that your stomach is aching, you drop everything on the table and march to the bathroom a few minutes away. You then reach the bathroom, only to find that someone else occupies it. What will you do?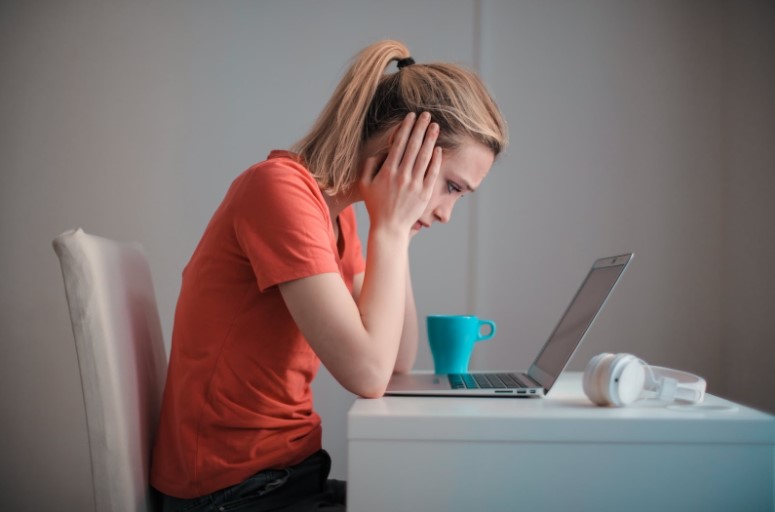 One tip you can do is hold it in until the person finishes their business, but let's say you couldn't hold it any longer. The other option you can do is to knock on the stall and tell them politely that you need to use the bathroom and that it is an emergency.
WHAT TO DO IF SOMEONE IS IN THE STALL NEXT TO YOU?
It is common in public bathrooms. They are not ideal for doing your bathroom business. Try waiting for them to finish so that you can be alone.
ELIMINATE THE FOUL ODORS
When you are using the toilet, foul odors coming from your excreted waste are inevitable. The smell can travel great distances. It's a good idea to bring a bathroom spray with you so that you can eliminate the room of any foul odors. By doing this, you are indeed considerate to the people who will use the toilet after you.
WHAT TO DO WHEN YOU ARE OUT OF TOILET PAPER?
Always remember that not all office bathrooms are complete with the right equipment. You can find yourself entering a stall and proceeding with excreting your waste but find out at the last minute that the one item that is valuable in helping clean you up is gone. It is a predicament you don't want to experience.
If you often find yourself on the toilet without a square to spare, consider petitioning your employer to install bidet seats on every toilet. They're simple to set up but they make a big difference; toilet paper usage will become negligible (a useful tip for stingier bosses) and bathroom anxiety significantly reduced. It will help if you bring your toilet paper to work. You can even use a bottle of water if you'd like. Your other option would be to call a co-worker to get toilet paper. If none of those options are available, you will need to consider the last resort.
You can use your underwear to clean yourself, but you will have to sacrifice it to get you through the situation.
HOW TO FIX A CLOGGED TOILET
If you clog the toilet in the office bathroom, you have to think quickly about what options you need to take to solve this problem. The first thing you need to do is not panic. Panicking will only make it worse, and it won't help unclog the toilet.
Second, you need to call the bathroom maintenance department to handle the toilet problem, but don't forget to tidy up first.
UNCONTROLLABLE GAS AT THE URINAL
When you pee, sometimes it is hard to control the gas coming out of your behind. When you let one out, chances are people next to you might smell it, and the silent ones tend to be more deadly.
One thing you can do is to wait for them to leave the room so that you can let it out more freely.
Frequently asked questions
How to excrete waste quietly?
Try and control your fart noises and the poop. Don't let it plop on the water because it is deafening. You can be surprised at how loud this can be. Just keep yourself calm and try to poop slowly so that crazy sounds won't come out.
What is the best method of sitting when using the toilet?
What is the best pooping position? Believe it or not, squatting is much more effective than sitting down when you are pooping. The muscles are much more relaxed.